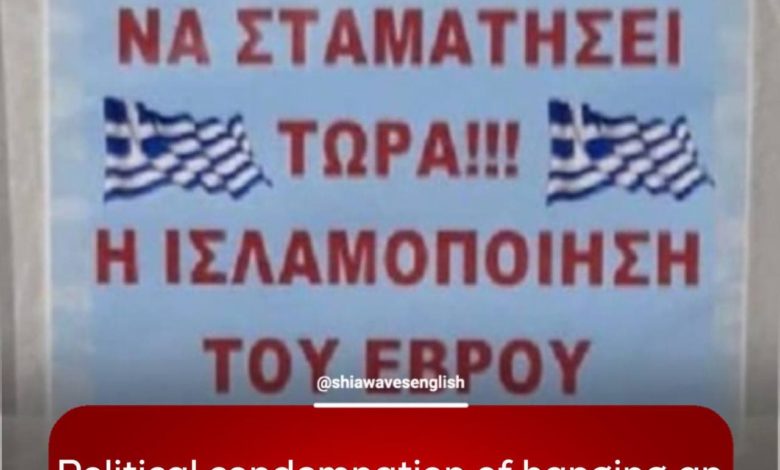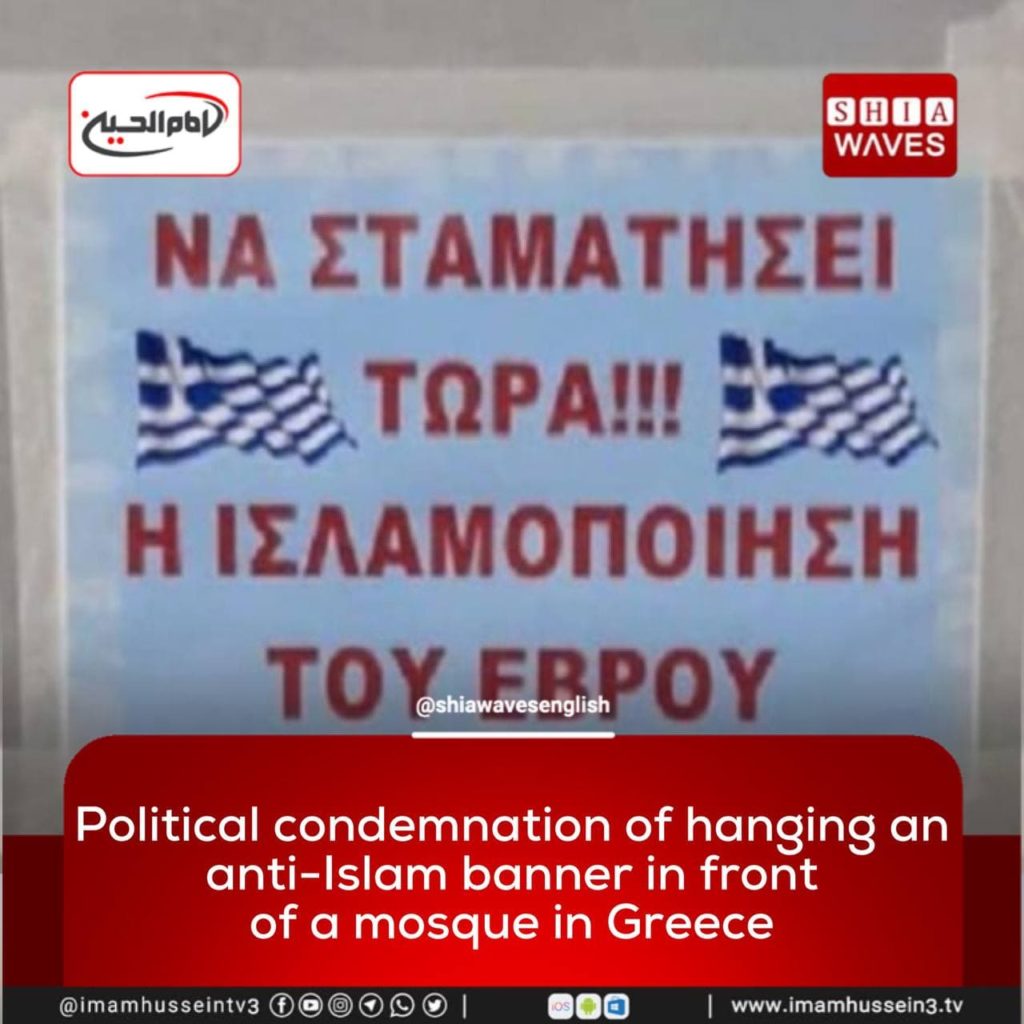 ---
The Friendship, Equality and Peace Party, in the Greek province of Western Thrace, condemned the hanging of an anti-Islam banner in front of one of the country's mosques near the Turkish border.
In a statement, the party expressed its condemnation for the act, where a banner with the phrase "Stop the Islamization of Marij" in front of the historic Çelebi Sultan Muhammad Mosque in Dimituca, near the Turkish border.
The statement indicated that there are those who are trying to adapt the Turkish minority in Greece according to his view by ignoring their religion, as was the case when their nationalism was denied.
He stressed that the Turkish Muslim minority in Western Thrace, who lives in the region within a peaceful atmosphere in which there is no discrimination between people, language, religion or race, should receive the treatment it deserves and be taken as a role model.
"We strongly condemn these attacks and fascist ideas and the like, and we hope that they will end as soon as possible," he added.
Western Thrace, located in northeastern Greece near the border with Turkey, is home to an ancient Turkish minority, with a population of about 150,000.
It should be noted that Greece considers the Turks of Western Thrace to be a religious, not an ethnic, minority.