America
USA: Four Shia Muslims killed, AMBA recommends Shia mosques to increase security in Ashura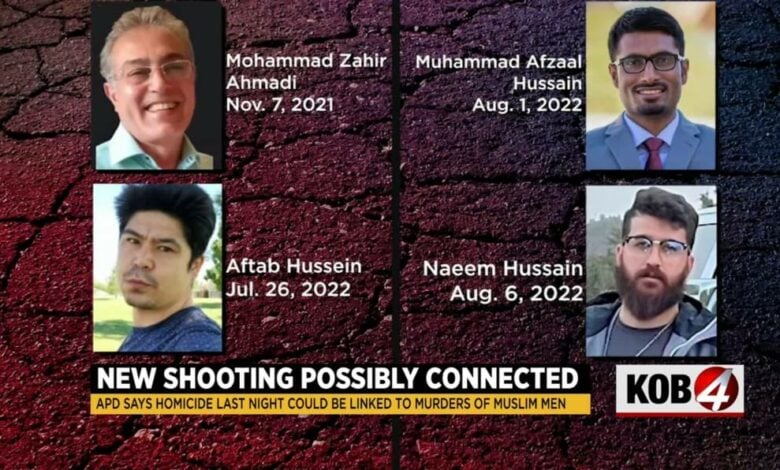 Authorities identified last Monday the fourth victim in a series of killings of Muslim men in Albuquerque, New Mexico, as the deaths sent ripples of fear through Islamic communities nationwide.
Three of the slayings happened in the past week. Now law enforcement officials are seeking help finding a vehicle believed to be connected to the killings in New Mexico's largest city. The common elements were the victims' race and religion, officials said.
Naeem Hussain was killed Friday night, and ambush shootings killed three other Muslim men over the past nine months.
Ehsan Shahalami, Naeem Hussain's brother-in-law, said in an interview that the family has been devastated by the killing of the man he described as "the most kind, the most giving, the most generous." Left behind, he said, is a grieving wife, parents and siblings.
US president denounced the killings of four Muslim men in New Mexico State that police say may be linked and could be a hate crime.
"I am angered and saddened by the horrific killings of four Muslim men in Albuquerque," the president said on Twitter.
The victims are: Mohammad Ahmadi 62, Muhammad Afzaal Hussein 27, Aftab Hussein 41, Naeem Hussein 25.
In the same context, the American Muslim Bar Association (AMBA) said in a statement, which Shia Waves News Agency obtained a copy of, "The American Muslim Bar Association is alarmed to learn of the recent killing of four Shia Muslim men on different days and locations in and around Albuquerque, New Mexico. Law enforcement authorities have said that the killings seem to be connected and the victims were ambushed and likely targeted on their race and religion."
AMBA also sent its heartfelt condolences to the families of the victims and to the Muslim community in Albuquerque and recommended Shia mosques and centers to increase security in the lead up to the holy day of Ashura and thereafter for all Muharram/Safar programs during the mourning period.