America
Islamic call to prayer shows Muslims 'belong' in Minneapolis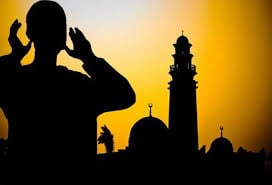 Pastor Jane Buckley-Farlee was recently walking through her Minneapolis church's Cedar-Riverside neighbourhood when an unexpected 'song' broke out.
"I heard this tune that sounded sort of heavenly," she said. At first, she did not know what it was – but after a few moments, she realized it was the adhan, or the Muslim call to prayer.
"It was echoing among all of the buildings, but it was still a little hard to hear with all of the traffic," she recalled. "But it just made me smile. I stopped and listened and just smiled."
While public broadcasting of the adhan is common in Muslim-majority countries, Minneapolis recently became the first major city in the United States to allow it year-round after city council passed a resolution in March. Now, the city's thousands of Muslim residents, many of whom are Somali immigrants, can hear the same familiar calls in the streets of their new hometown – and not just during the holy month of Ramadan.
Jamal, a member of city council's three-person Muslim caucus who proposed the resolution, said it was "a wonderful honour, the first recognition of Ramadan by the city, and acknowledging that the call to prayer can be broadcasted in Minneapolis".