World
Paris Mosque threatens to sue French government over Eid prayers, charging 'discrimination'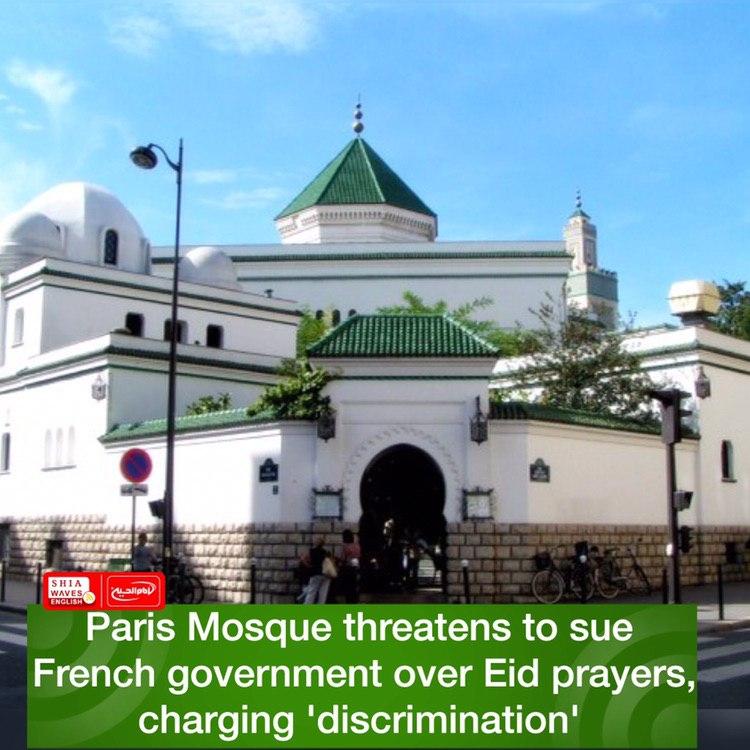 France will begin to ease its nationwide lockdown next Monday. Yet, many Muslims of Arab and African origin in the poorer Parisian suburbs, which are among the hardest hit by the pandemic, are worried that
France will begin to ease its nationwide lockdown next Monday. Yet, many Muslims of Arab and African origin in the poorer Parisian suburbs, which are among the hardest hit by the pandemic, are worried that Eid al-Fitr prayers could still be canceled.
Shamseddin Hafiz, chairman of the Paris Mosque's board, expressed frustration over what he saw as the "exclusion of Muslims" from the government's efforts to allow the resumption of religious service later this month. French Prime Minister Edouard Philippe recently stated that the government is "willing to examine the possibility that religious services be allowed to resume May 29," which is less than a week after Eid al-Fitr is expected to take place.
Hafiz, a lawyer of Algerian origin, said the French government chose a date that is convenient for many Christian and Jewish celebrations but did not take into account the celebration by French Muslims. The Paris Mosque consequently threatened to sue the government for discrimination.
Since France's nationwide lockdown began on March 17, congregational prayers in mosques and all other places of worship have been prohibited in the country.
While most Muslim communities in the Parisian suburbs have accepted these restrictions, some groups tried to get around them by gathering in private homes and on the roofs of buildings, putting themselves and others at risk.
The death rate of COVID-19 in the poorer Paris suburbs is in fact higher than in other regions, possibly due to more crowded living conditions and a lack of adherence to confinement measures.