World
Muslims have trouble burying coronavirus victims in French cemeteries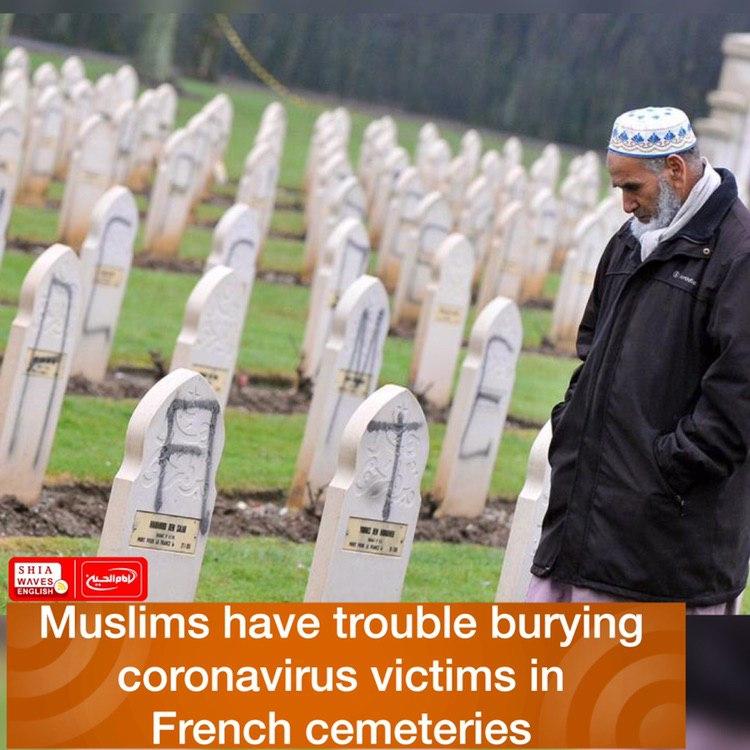 The French website "20minutes" said that the coronavirus pandemic has halted the tradition of many French Muslim immigrant families of repatriating bodies to their country of origin. And as most countries
The French website "20minutes" said that the coronavirus pandemic has halted the tradition of many French Muslim immigrant families of repatriating bodies to their country of origin. And as most countries have closed their borders, it has also highlighted the challenging task of finding proper Muslim burial plots that are oriented toward Mecca.
Such plots are significantly lacking in French cemeteries, a concern that many families from Northwest and sub-Saharan Africa have raised for decades. But the pandemic has helped reveal the full extent of the shortage while underscoring the broader struggle over the integration of Muslims in France.
"Covid-19 has, unfortunately, hit the Muslim community with full force," said Chem-Eddine Hafiz, the rector of the Grand Mosque of Paris. "This situation has been going on for years, and we are now paying a high price for it."
Every year, thousands of bodies are sent back to the Maghreb — Northwest Africa — and sub-Saharan Africa, an operation involving specialized funeral homes, charter flights and consular services. But the coronavirus put a stop to this well-functioning system.
Morocco and Tunisia have suspended all repatriations, while Algeria and Mali allow only people who have not died of the disease to return. The repatriation bans have pushed more Muslim families to turn to French cemeteries to bury their relatives.
In 2016, about six million Muslims were living in France, close to 9 percent of the total population and the highest concentration in Europe, according to a Pew Research Center study. But barely 2 percent of the total number of graveyards in France have Muslim sections, Mr. Hafiz said.
French Muslim communities have been calling for more space in cemeteries for years. But because of France's strict secular laws, town councils — which manage the country's cemeteries — are not required to create or extend religious plots.
With about 25,000 coronavirus-related fatalities, France ranks among the top five most affected countries in the world. Although it is not known how many Muslims are among the dead, Muslim undertakers have reported being inundated with requests to arrange emergency burials or deal with repatriation.