World
Massive Kabul blast kills 16 as Taliban steps up attacks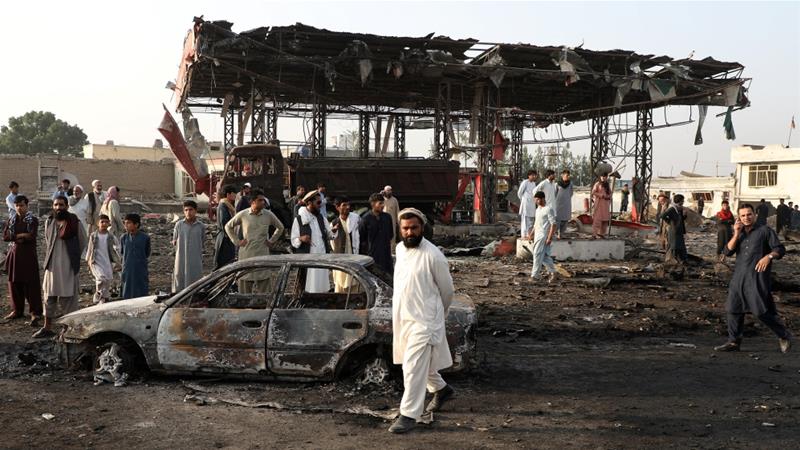 At least 16 people have been killed and more than 100 wounded, after a massive explosion from a suicide car bomb attack rocked central Kabul, the third attack claimed by the
At least 16 people have been killed and more than 100 wounded, after a massive explosion from a suicide car bomb attack rocked central Kabul, the third attack claimed by the Taliban in as many days in the country. 
The attack took place on Monday night in a residential area near Green Village, a large compound that houses aid agencies and international organisations, interior ministry spokesman Nasrat Rahimi said.
Taliban spokesperson Zabihullah Mujahid said a coordinated attack with a suicide bomber and gunmen was under way.
The attack took place while Afghanistan's main TV station Tolo News aired an interview with the US envoy Zalmay Khalilzad, who was discussing a potential deal with the Taliban that would see the US withdraw forces from five bases across Afghanistan.
The Green Village has been a frequent target of attacks.