World
UN: World is in "life-and-death struggle" due to climate change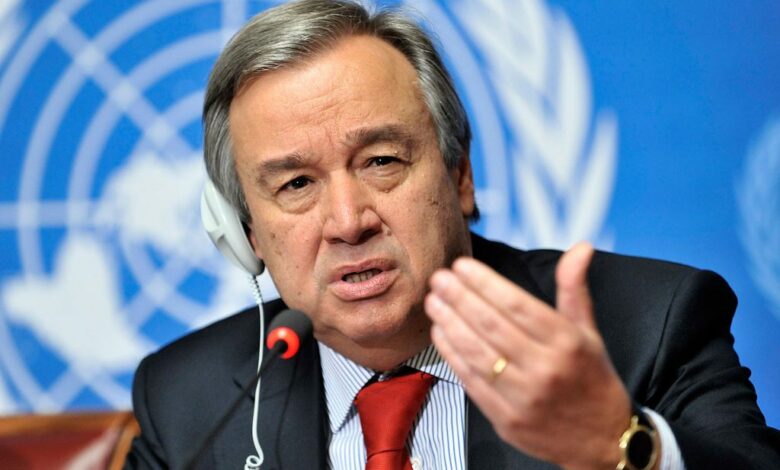 United Nations Secretary-General Antonio Guterres warned, Monday October 3, that the world is in a "life-and-death struggle" as it awaits "climate chaos to come", and accused the world's 20 richest countries of "not doing enough to prevent global warming."
Guterres added that greenhouse gas emissions are increasing in an unprecedented way, and that it is time for a "quantitative compromise" between the rich developed countries that account for most of these gases, and emerging economies that often feel the worst effects of emissions.
Guterres' comments came as government representatives opened a meeting in Kinshasa, the capital of the Congo, to prepare for the main UN-led climate summit in Sharm El Sheikh, Egypt, next November.
The world is witnessing enormous climatic effects, last of which were floods that covered a third of Pakistan with water and the hottest summer in Europe in 500 years, to hurricanes and storms sweeping the Philippines, Cuba and the US state of Florida.