World
India and Pakistan flood death toll reaches 400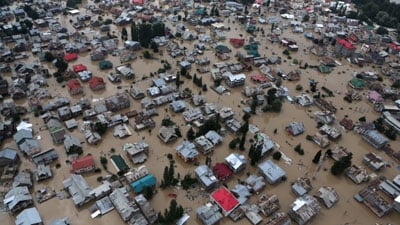 Floods in India and Pakistan have killed as many as 400 people, with authorities in both countries warning of more flooding ahead.
The flash floods, which began on September 3, have put more than half a million people in peril and rendered thousands homeless in the two neighboring states.
Pakistani and Indian troops have been using boats and helicopters to drop food supplies for stranded families and evacuate victims.