World
Muslim woman gets kicked out of Trump rally for protesting silently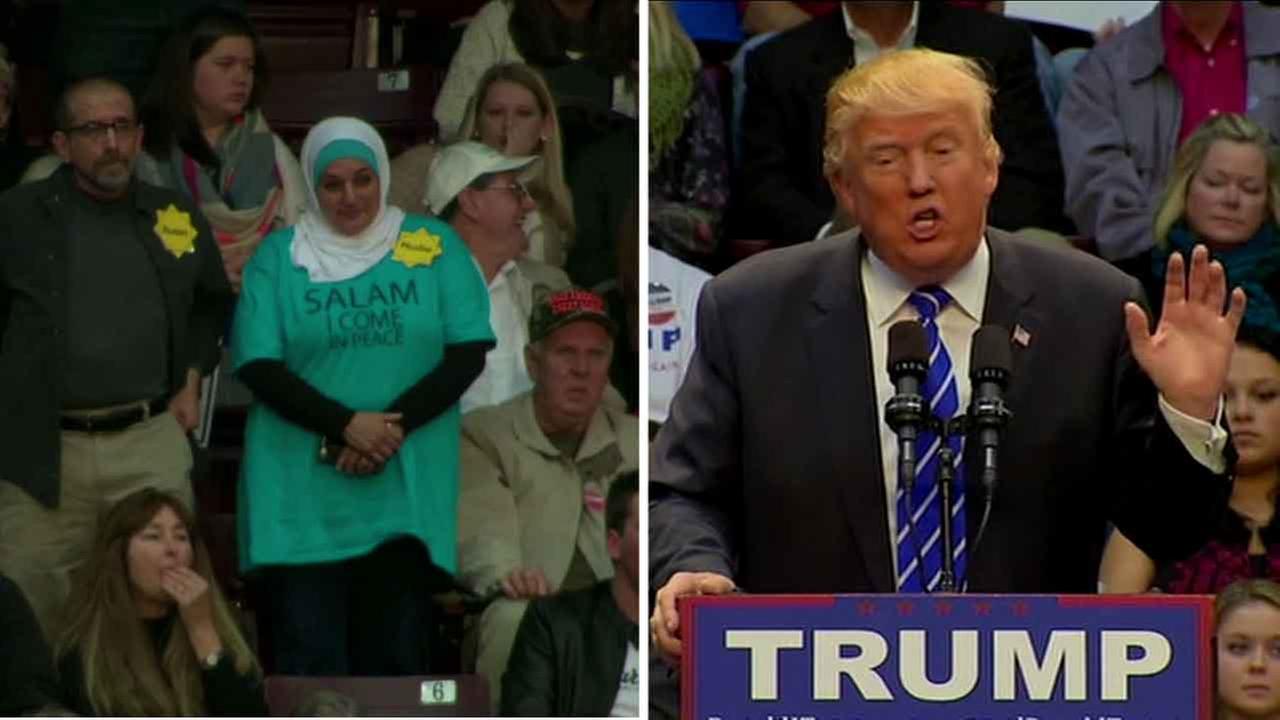 after she stood up in silent protest during the Republican presidential front-runner's speech
US police escorted a Muslim woman wearing a hijab from Donald Trump's campaign event, after she stood up in silent protest during the Republican presidential front-runner's speech.
Rose Hamid, 56, who was sitting in the stands behind Trump in the rally held in Rock Hill, South Carolina, stood up when the billionaire businessman suggested that Syrian refugees were affiliated with the (ISIS) terrorist group.
Trump commented on Hamid as she was being kicked out of the event. "There is hatred against us that is unbelievable. It's their hatred, it's not our hatred," he said.
Hamid, a flight attendant, later told CNN that she attended the campaign rally to "let Trump supporters see what a Muslim looks like."
Despite her silence, Trump supporters around her began shouting "nicknames" at the woman.
It's noteworthy that Trump's presidential campaign has been marked by controversial statements directed against immigrants, refugees and Muslims.