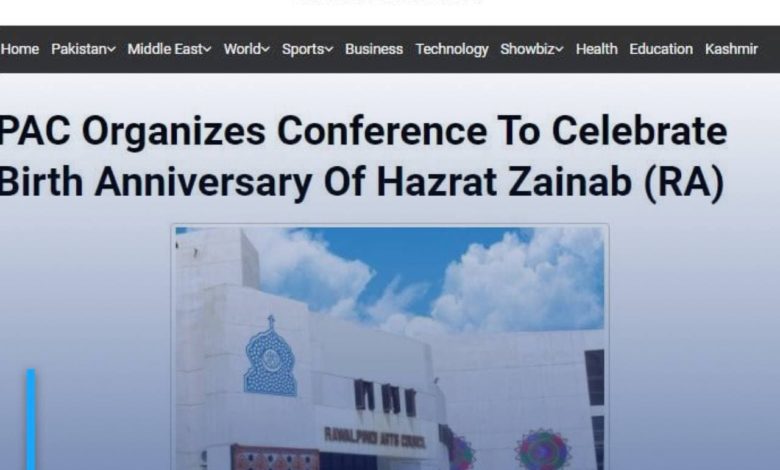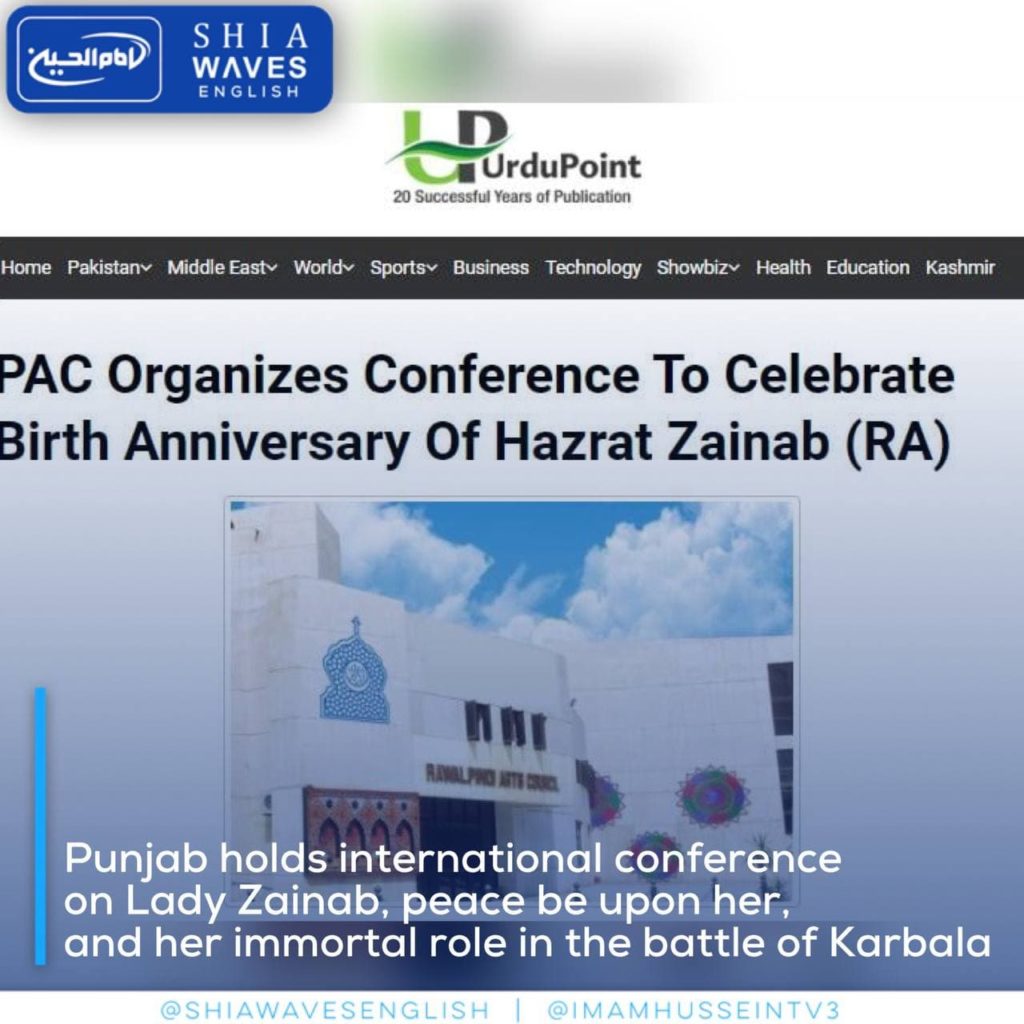 ---
The Pakistani newspaper, "Urdu Point", reported that the Punjab provincial government held an international conference on the granddaughter of the Messenger of God, Lady Zainab bint Ali, peace be upon her, and her prominent role in commemorating the eternal tragedy of Karbala.
In a report, the newspaper said that the Punjab Arts Council hosted a special conference on the occasion of the birth anniversary of Lady Zainab, peace be upon her, under the auspices of the "Council of Imam Hussein, peace be upon him", in the presence of a large gathering of government officials, academics and others.
The report continued, that "the head of the council, the prominent researcher Dr. Ghazanfar Mahdi, who presided over the conference's activities, had delivered a speech on this occasion, in which he confirmed that, after the end of the Karbala tragedy, the convoy of captives led by Lady Zainab and Imam Zain al-Abidin, peace be upon them, arrived to Damascus," adding that along the route taken by the family of the noble Prophet, peace be upon them, the great Lady Zainab delivered a total of 936 influential sermons, while her sermon at the court of the tyrant Yazid turned into the largest document of human rights in human history.