World
Quran interpretation sessions held in Norway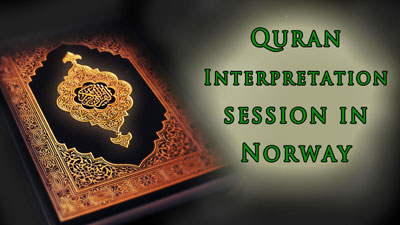 A series of weekly sessions on interpretation of the Holy Quran's verses have been held by a Shia Islamic Center in Oslo, Norway.
 The sessions include recitation of the Holy Quran and translation as well as interpretation of the verses recited.
The center hosts the sessions every Saturday from 6 p.m. to 8 p.m. local time.
Muslims of all age groups can take part in the interpretation classes.
Islam is the second largest religion in Norway after various forms of Christianity, with Muslims representing 2.4% of the population according to official statistical data.  In 2013, government statistics registered 120,882 members of Islamic congregations in Norway, 7.7% more than in 2012.