World
"Who Is Hussain?" Organization spreading the message of Imam Hussain across the world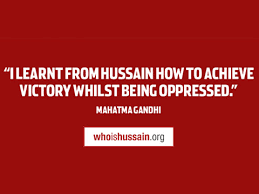 Who is Hussein?" Organization launched #HussainInspires;
Who is Hussein?" Organization launched #HussainInspires; a campaign aiming to inspire hope across the globe through the example of the stand made by Imam Hussain ibn Ali, peace be upon them. 
The organizers of the campaign said that they want to unite people around the world to inspire hope for a brighter future for generations to come, just like what Imam Hussain, peace be upon him,  did 1400 years ago.
"Who is Hussain?" aims to raise £10,000 to help educate impoverished children and inspire the next generation in hope for a better tomorrow.