World
British women fight racism with Hijab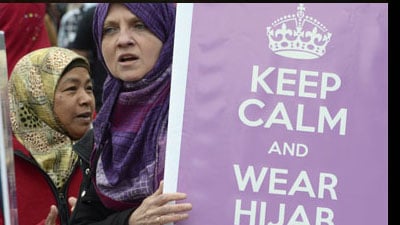 Challenging the idea of being oppressed to don hijab, a growing number of young British Muslim women are choosing to wear the Islamic veil or hijab, despite figures showing rising violence against visibly identifiable Muslims.
Shanza Ali, 25, a Masters graduate who works for a Muslim-led non-profit organization in London, said that she decided to make a commitment as a Muslim by wearing hijab.
Despite the sharp rise in the number of anti-Muslim hate crimes, the majority of which were directed against women, Muslim women were choosing veil.
She said that attacks against visibly dressed Muslim females may not accurately explain away the trend of hate crimes being opportunistic and situational. She added that the data suggests that the alleged perpetrators of anti-Muslim hate crimes at a street-based level, are young white males targeting Muslim women, and that is a cause for concern.
However, many girls who donned hijab say that hijab made them stand out and made them different.