World
Protests to rebuild Baqi al-Gharqad on martyrdom anniversary of Imam al-Sadiq, peace be upon him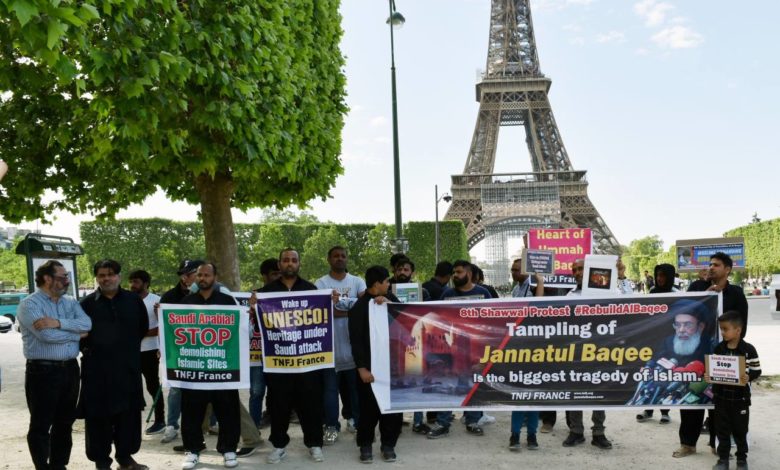 Shia Muslims in Pakistan, France and the United States organized protests calling for the reconstruction of al-Baqi Cemetery.
Media platforms covered the protests in the Pakistani capital (Islamabad), the French capital (Paris) and the US city (New York), where Shia protesters demanded the reconstruction of the graves of Imams of the Ahlulbayt, peace be upon them.
The protesters carried banners condemning the heinous crime against Islamic sanctities, while calling on the United Nations to intervene in this file and to criminalize the perpetrators in the Kingdom of Saudi Arabia for committing this act.
In separate interviews followed by Shia Waves News Agency, the protesters affirmed that they "will not stop defending and supporting the Ahlulbayt, peace be upon them, and will not rest until the pure graves are rebuilt."
These protests come during the commemoration of Muslims for the martyrdom anniversary of Imam Jafar al-Sadiq, peace be upon him, whose grave in Jannat al-Baqi remains demolished.