World
Shia Rights Watch slams closing Imam Hussein Mosque in Cairo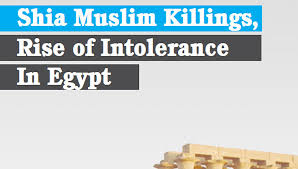 Shia Rights Watch Organization has slammed the Egyptian Ministry of Endowment's move to close the Mosque of Imam Hussein
Shia Rights Watch Organization has slammed the Egyptian Ministry of Endowment's move to close the Mosque of Imam Hussein, peace be upon him, on the eve of Ashura, pointing out that such move is a clear violation and an extreme belittlement of the feelings of Shia Muslims worldwide.
The Ministry of Endowment claims in a statement that the decision was taken to "prevent the baseless beliefs of Shia Muslims during Ashura."
SRW said that such statement reflects the ideology of the authority that released it, which aims to incite Egyptians against Shia Muslims.
SRW called Egyptian authorities and al-Azhar clerics to denounce the closing of the mosque and stop such violations in the future.