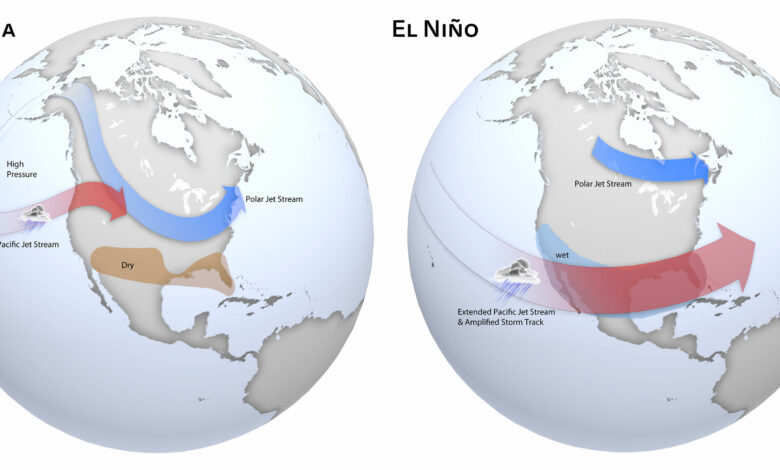 The World Meteorological Organization announced in its latest report that an El Niño warming event may occur in the coming months.
According to forecasts, the probability of El Niño phenomenon, the opposite of the colder La Niña that affects the temperature and rainfall patterns in different parts of the world, has increased to 35% in the months of May to July.
The report also suggests that this phase will occur before a period of neutral conditions during the months of March to May, and the probability of its continuation after May will decrease slightly, but still remain high.
El Niño is a natural weather phenomenon that occurs irregularly in the tropical Pacific Ocean every two to seven years on average.
With La Niña weakening and El Nino predicted to start, there are concerns that the coming months could bring even more heat as the world moves towards 1.5C of global warming.
2016 is already the hottest year on record, and there is a 93% chance that at least one year until 2026 will be the hottest on record, according to a review last year by the UK Met Office, the WMO's main center for annual to decadal climate forecasts.