World
Rights activists in Germany stand in solidarity with Bahrain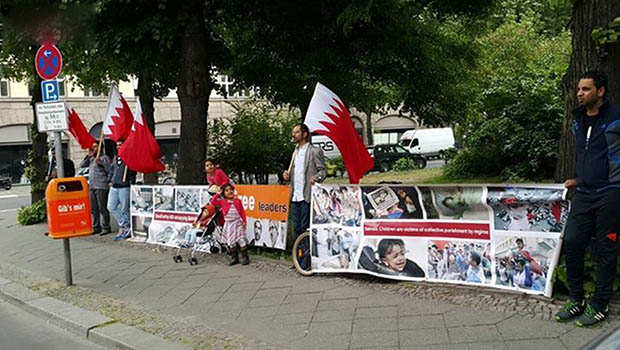 Bahraini activists staged a sit-in in front of House Arts and Culture institute in Berlin capital of Germany
Bahraini activists staged a sit-in in front of House Arts and Culture institute in Berlin capital of Germany.
Since 2011 Bahrainis have called on their government and officials to implement a series of reform in order to bring about social justice and fair political representation.
Despite countless calls from rights activists, Bahrain's plight has been ignored by Western powers on the backdrop of their interests-run foreign policy.