World
Fourteen killed in suicide bombing in northeast Nigeria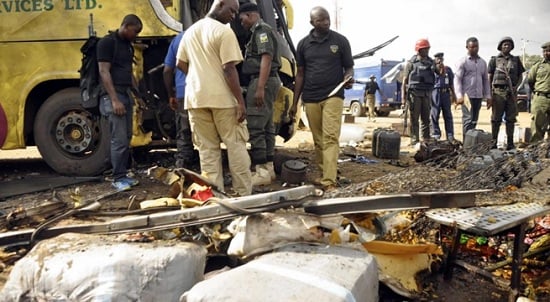 at least 14 people and injured 47 more at a crowded market in the northeastern Nigerian
A female suicide bomber with an intellectual disability killed at least 14 people and injured 47 more at a crowded market in the northeastern Nigerian town of Damaturu, witnesses and a hospital source said.
That death toll was confirmed by a nurse from a local hospital.
Damaturu was the scene of a triple suicide bombing on July 18 when three girls blew themselves up killing at least 13 people as residents prepared for the Eid festival marking the end of Ramadan.
The town is the capital of Yobe state which, along with the other northeastern states of Borno and Adamawa, has been the worst hit by Boko Haram's bloody campaign for a hard-line Islamic caliphate, which has left 15,000 people dead and 1.5 million homeless since 2009.