World
Android app in Russian for Grand Ayatollah Sayed Shirazi's news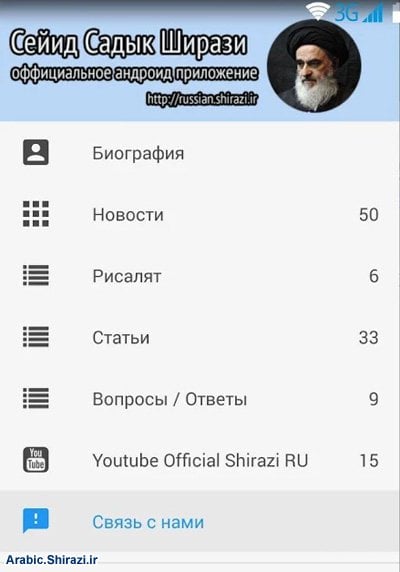 opinions and views of the Grand Ayatollah Sayed Sadiq Husseini Shirazi
For the purpose of spreading the latest opinions and views of the Grand Ayatollah Sayed Sadiq Husseini Shirazi, may Allah prolong his life, information technology staff of Alrasoul Alakram Cultural Foundation has launched an Android App in Russian under the title of Sayed Sadiq Shirazi.
The application contains different categories including the latest news, his eminence's biography, publications, polls, and video clips.
Those interested in the application can search it in the Google Play store and download it.