Religious Authority
Grand Ayatollah Seyyed Saeed al-Hakim meets students of College of Medicine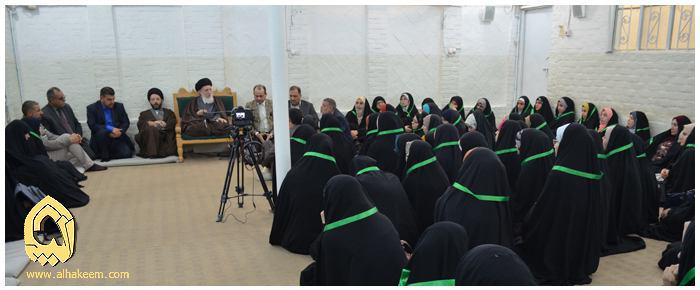 met with a group of female Medicine students from the University of Baghdad in his office
Grand Ayatollah Seyyed Saeed al-Hakim, may Allah prolong his life, met with a group of female Medicine students from the University of Baghdad in his office in the holy city of Najaf.
Al-Hakim called on the students to elaborate information carefully, adding that decency and chastity are the essence of Muslim women in Islamic society.
The meeting was concluded with supplication to God to safeguard and guide people working in the field of medicine to serve humanity regardless of any prospective.