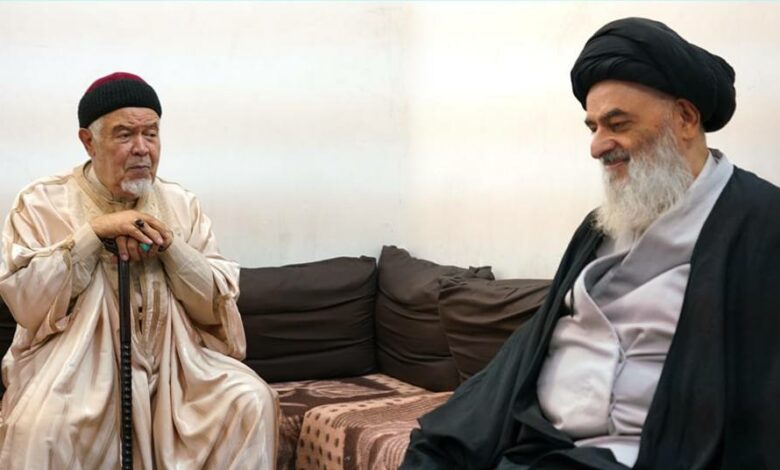 The Tunisian revert and thinker, Dr. Muhammad Tijani Samawi, met the Supreme Religious Authority, Grand Ayatollah Sayyed Sadiq Al-Husseini Al-Shirazi, may Allah prolong his life.
The meeting was held at the Grand Ayatollah's house in the holy city of Qom, yesterday, the 20th of Sha'ban, where Dr. Tijani presented a brief report to the Grand Ayatollah on his religious and cultural activities around the world.
Dr. Tijani also listened to recommendations of the Supreme Religious Authority and his emphasis on the importance of expanding the religious and cultural activities.