Syria
Husseiniyah Al-Zainabiyah for women in Syria revives marriage anniversary of Imam Ali and Lady Fatima, peace be upon them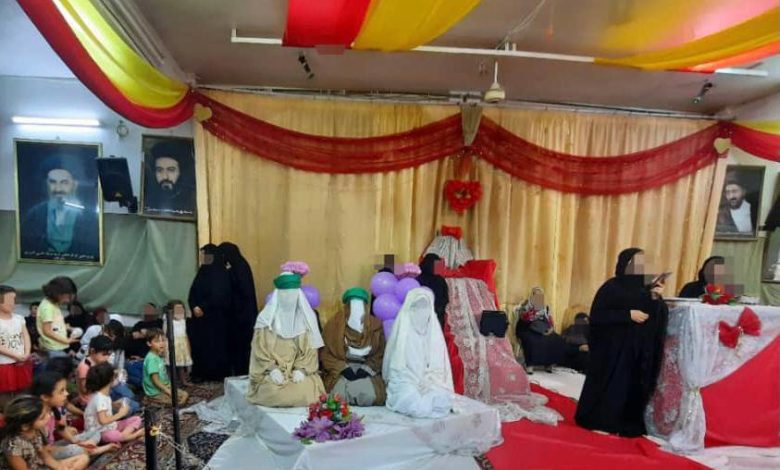 Crowds of Zainabiyan women in the Syrian capital, Damascus, participated in the joyous ceremony held by the Husseiniyah of the Zainabiya Women's Hawza on the marriage anniversary of Imam Ali and Lady Zahra, peace be upon them, who expressed their joy and happiness on this great occasion.
The administration of the Husseiniyah, which is affiliated with the Shirazi Religious Authority, said: "The joys and delights spread throughout the followers of the Ahlulbayt, peace be upon them, in Syria on the anniversary of the great marriage".
The administration explained, in a statement to Shia Waves News Agency, that it has held a joyful ceremony on this blessed occasion, which was attended by a group of Zainabiyan women to participate in lighting the candles of joy on the anniversary.
It added: "The ceremony included the recitation of verses from the Holy Qur'an, joyful poems and a performance embodying this blessed marriage".
The blessed ceremony concluded by distributing prizes to the winners of the competition that was held on the auspicious anniversary.