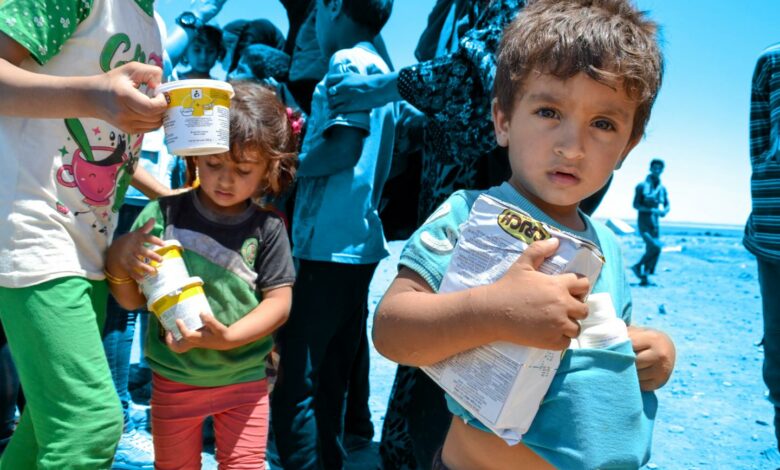 Twelve years of conflict, and the recent deadly earthquakes, have left millions of children in Syria at heightened risk of malnutrition, UNICEF warned today.
UNICEF Regional Director for the Middle East and North Africa, Adele Khodr, said that, "The children of Syria cannot wait any longer. After years of conflict, and two catastrophic earthquakes, the futures of millions of children hang by a thread."
Since the beginning of the conflict, close to 13,000 children in Syria have been killed or injured, according to UN data. Children continue to live in fear of attacks, displacement and malnutrition levels are on the rise.
The earthquakes destroyed families' houses and left many children afraid to return home as aftershocks continued.
Many families are now displaced and living in cramped conditions in temporary shelters and camps, according to humanitarian organizations.
Prior to the earthquakes, 6.81 million children in Syria needed basic health services. Half of the primary healthcare system was not functioning forcing many families to either delay medical care or take long trips if they could afford it.