Saudi
Robots to help Muslim pilgrims at holy sites in Saudi Arabia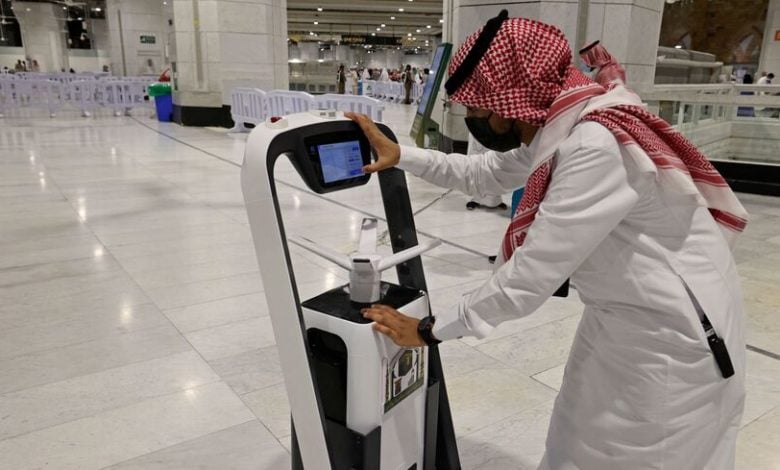 Saudi Arabia has deployed multilingual "Guidance Robots" at the holy mosques during the holy month of Ramadan, to assist and guide pilgrims with Umrah rituals and improve visitor experience.
The General Presidency for the Affairs of the Grand Mosque and the Prophet's Mosque said the "Guidance Robots" will explain prayer rituals and Islamic declarations known as fatwas in the women's sections of the Great Mosque of Mecca and the Prophet's Mosque in Medina. They will also answer questions about the holy sites and allow women to communicate with scholars. The robots offer answers in 11 languages including English, Turkish, Persian and Urdu as well as Arabic. The wheeled robots communicate via touch screens.
Robots are not new in the holy city of Mecca. Last year, robots were deployed to hand out water to worshippers during the hajj.