Islam World
NEWS
Saudi
March in Hodeidah to condemn the seizure of oil derivatives ships by the Saudi coalition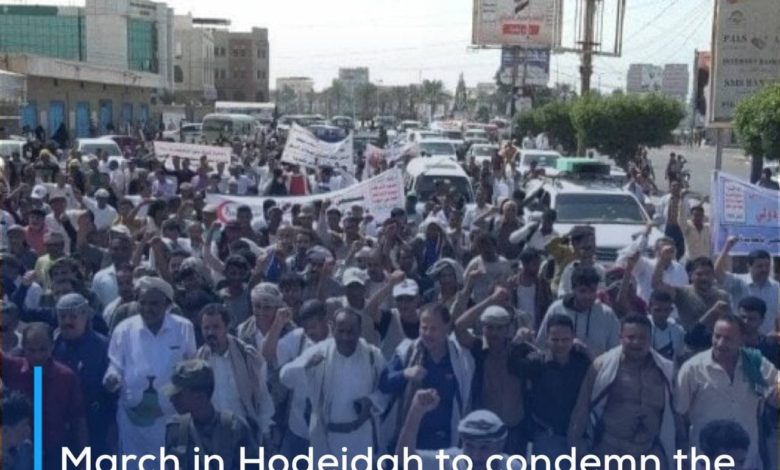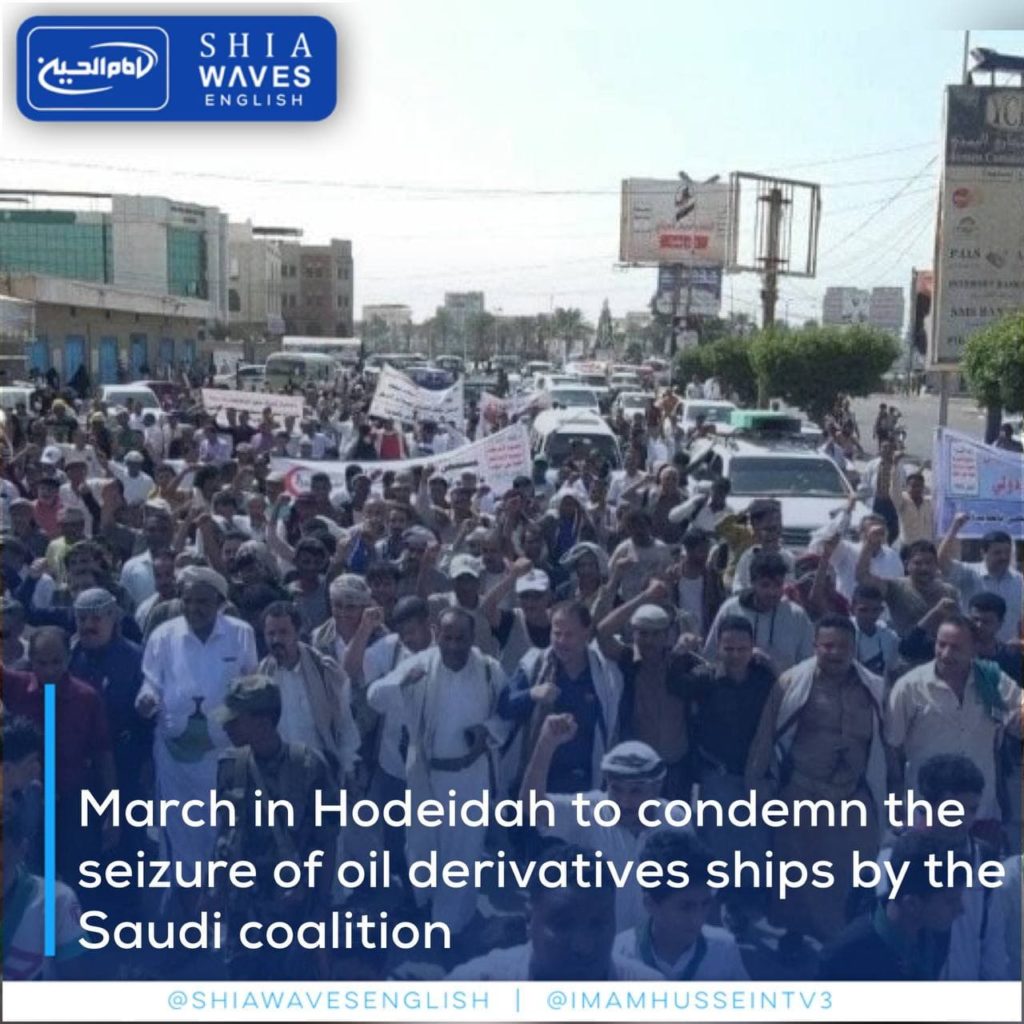 ---
The Yemeni city of Hodeidah witnessed a march and a mass protest denouncing the siege on the Yemeni people and the continued seizure of oil derivative ships.
The participants in the march and the protest chanted slogans condemning the arbitrary practices of the countries of the Saudi coalition, the continued piracy and the seizure of more than 13 ships carrying oil derivatives, despite obtaining permits from the United Nations, amid international silence on the war crimes on the country.
The participants affirmed that the seizure of oil derivative ships is a blatant violation of all international and humanitarian laws, noting that six years of continuous war is sufficient to demonstrate the oppression suffered by the Yemeni people, which is denounced by human instinct and criminalized by international laws.
They held the United Nations envoy, the USA and the rest of the coalition countries fully responsible for all damage, effects and humanitarian repercussions resulting from the continuation of the crises.