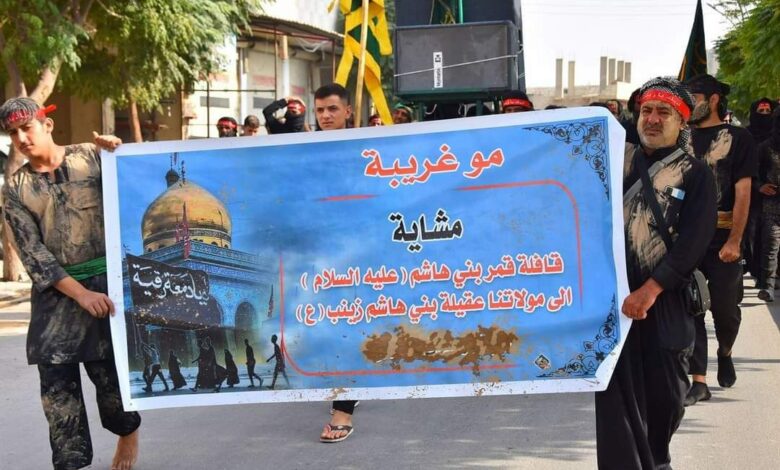 An Iraqi group of visitors from southern governorates arrived at the shrine of Sayyida Zainab (peace be upon her) after a journey that lasted for days, walking towards her sanctified shrine in the Syrian capital, Damascus.
Shia Waves Agency monitored photographs of the mourning procession, which was set up by the members of the group, coming from the southern Iraqi provinces, towards the Zainabi shrine.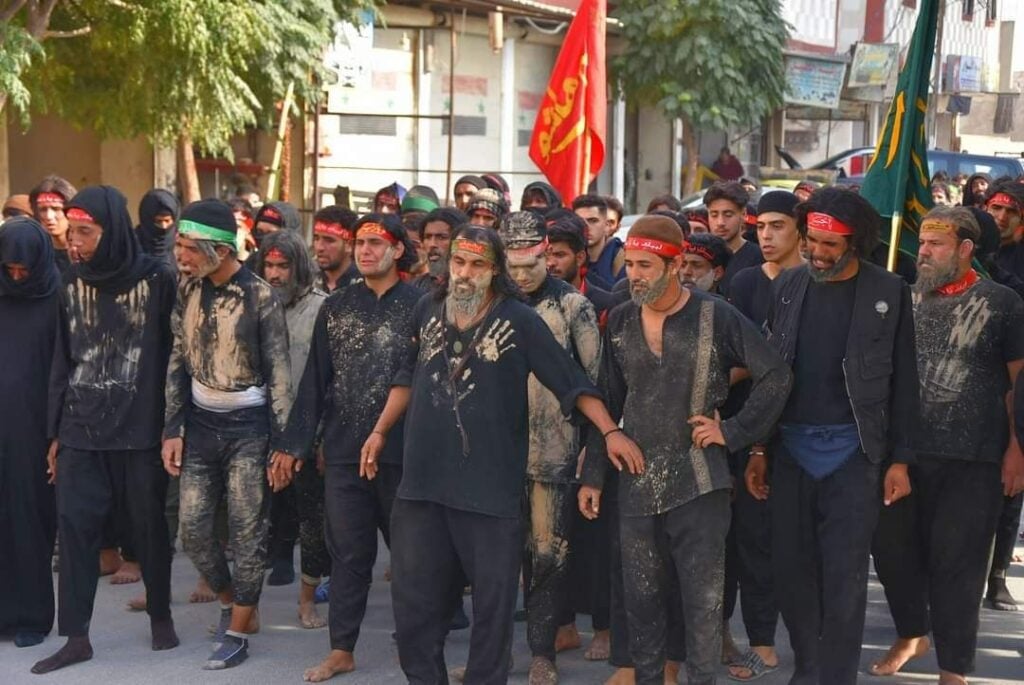 Mourning processions from inside and outside Syria will participate in commemorating the tragic martyrdom of Lady Fatimah al-Zahra (peace be upon her) at the pure Zainabi shrine.