Iraq
Imamia Medics International announces the participation of 62 specialists in providing medical services to Arbaeen pilgrims in Holy Karbala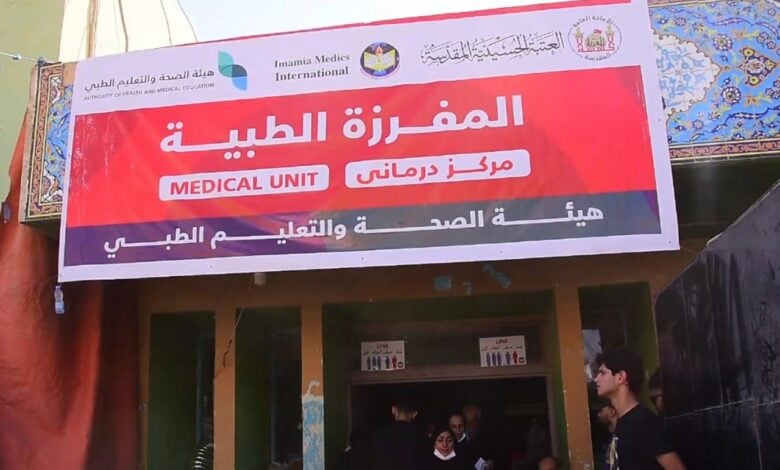 The Imamia Medics International Organization announced the participation of 62 specialists from Arab and foreign countries in providing medical services to the Arbaeen pilgrims in Holy Karbala.
Dr. Wissam Al-Dhabawi, one of the members of the organization, said in an interview with Shia Waves News Agency, that the organization includes members of different nationalities from Iran, USA, Ireland, Pakistan, India, Saudi Arabia, Britain, Bahrain and Australia.
He added, that the organization's team has been participating for 14 years in serving the pilgrims of Imam Hussein and his brother Aba al-Fadl al-Abbas, peace be upon them, in Karbala, in cooperation with the holy shrines, by providing treatment services.
He continued, that the organization's team to serve pilgrims includes 62 specialists in the nervous system, digestive system, respiratory system, oncology, pediatrics, gynecology and dentistry, explaining that the team is conducting an organized work by registering the pilgrim and referring him/her to a medical diagnosis, then a specialist doctor, and then providing treatment.