Iraq
First group of Arbaeen pilgrims start walk from the far south of Iraq towards Karbala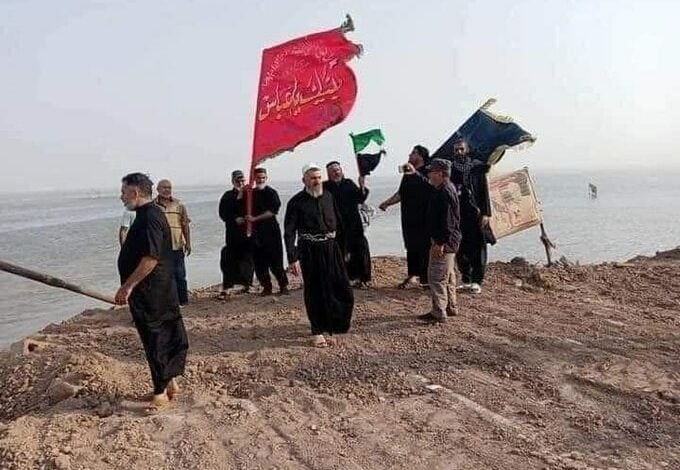 Photographs circulating on social media networks showed the departure of the first group of Arbaeen pilgrims from Basra province heading towards the holy city of Karbala on foot to commemorate the Arbaeen Pilgrimage of Imam Hussein (peace be upon him).
A number of pilgrims, a few days ago, set off from Ras Al-Bishah area in the city of Al-Faw in the far south of Iraq, on foot, to commemorate the blessed Arbaeen.
Informed sources in the province also confirmed that "there are several measures taken by the local government in Basra to facilitate the path of pilgrims who will come to Karbala on foot."
The Husseini processions in the province also prepared to spread their mourning processions and service places to receive pilgrims and provide them with the necessary services.