Holy Shrines
Iraq
17 years since the tragic destruction of Al-Askariyain Holy Shrine in Samarra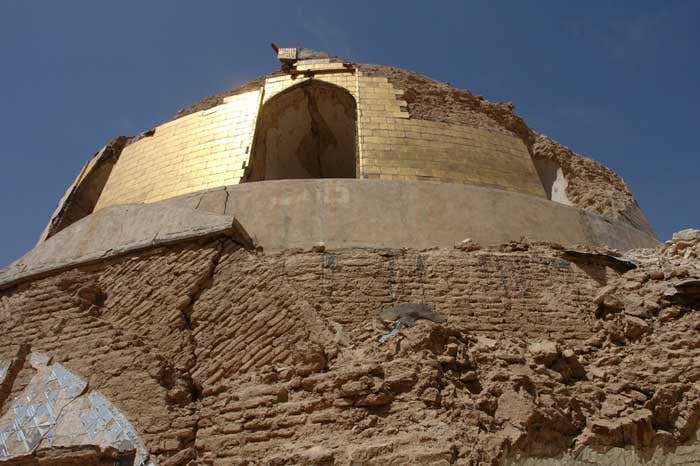 Today, Monday, the Islamic nation recalls the catastrophe of the demolition of al-Askariyain Holy Shrine, that painful incident that hurt the hearts of Ahlulbayt followers due to terrorism's attack on the greatest Islamic sanctities.
Believers around the world revive on this day the heinous crime committed by the deviant Wahhabi sect against the Holy Shrine of Imam Ali al-Hadi and Imam Hassan al-Askary, peace be upon them.
On this day 17 years ago, the evil hands of terrorism planted explosive devices inside the holy shrine in the holy city of Samarra, leading to the detonation of the honorable dome, which was one of the largest domes in the Islamic world. Official authorities said that approximately (100 kilograms) of explosive materials were used in the explosion.
The criminal operation lasted for three or four days, according to government sources, when the explosive materials were installed inside the holy shrine, and then the terrorist incident occurred against the holy shrine of the Ahlulbayt (peace be upon them).
Amid popular and official anger, the Karbala Office of the Supreme Religious Authority, Grand Ayatollah Sayyed Sadiq al-Husseini al-Shirazi issued at the time a statement denouncing the sinful attack on the Al-Askariyain Holy Shrine.
The statement of the Shirazi Religious Authority confirmed that it "reflects nothing but the spirit of sedition, vice and disregard for Islamic sanctities among its perpetrators," and called for a week of public mourning, protest and denunciation, using various peaceful methods, and non-aggression against any party.
Although the perpetrators met their fateful fate, and the immaculate shrine was reconstructed, the incident remains stuck in the memory of lovers and confirms to the world the severity of the crime and the darkness that befell and still inflict on the imams of the Ahlulbayt (peace be upon them) and their followers in every place and time.