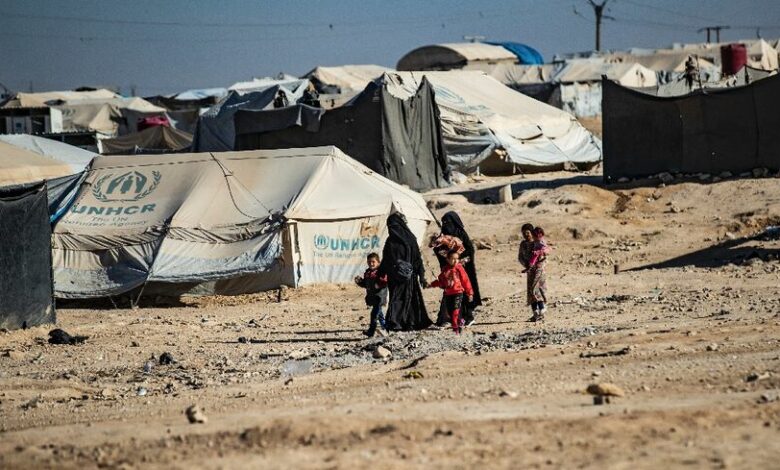 Syria's autonomous Kurdish region transferred to the Iraqi government more than 600 relatives of ISIS group members who were detained at the notorious Al-Hol camp, media outlets said Friday.
It is the fourth operation of its kind this year from the camp, which lies less than 10 kilometers (six miles) from the Iraqi border.
In the latest transfer, around "620 people, relatives of ISIS members, left Al-Hol", coordinated between the camp administration and the Iraqi government, the Syrian Observatory for Human Rights said in a statement.
The men, women and children belonged to 150 families and left the camp on Thursday, an official in the Kurdish administration told AFP.
In April, a senior Iraqi security official said the Al-Hol camp is a security threat and should be dismantled.
It houses around 55,000 people, the United Nations reported in June.