Iraq
Misbah al-Hussein Foundation launches "Food Card" campaign to help needy families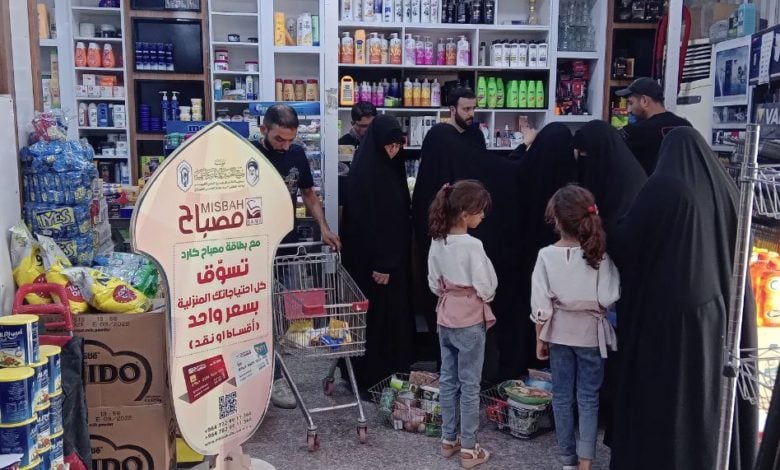 The Misbah al-Hussein Foundation for Relief and Development in Holy Karbala launched a campaign through "Food Card" to help those who are in need purchase what their homes need.
Hussein Al-Adly, the PR official in the Foundation, said in an interview with Shia Waves News Agency, that "a campaign has been launched to distribute foodstuffs to the families of orphans and the needy in the Al-Hur district, on the occasion of the days of the Greatest Eid of God, the Greatest Ghadir."
He added that the card can be used in the local al-Ma'eda Supermarket, which the needy families can use to shop for anything their homes need instead of food baskets.
Al-Adly continued, that the families welcomed the idea after shopping for the items they needed and giving them the freedom to shop to meet their needs, expressing their thanks to the Foundation, stressing that the campaign included more than 136 families who were contacted through the Foundation's database.