Iraq
Iranian visitors will be allowed to enter Iraq individually by land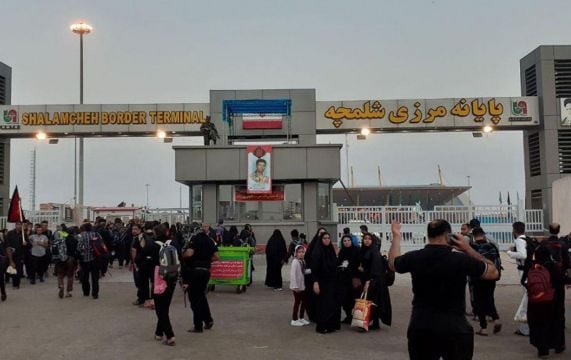 An official in the Iranian Hajj and Visitation Organization announced that it was decided to allow pilgrims wishing to visit the holy shrines in Iraq on the Day of Arafa to travel by land individually.
The Assistant of Holy Shrines Affairs in the Hajj and Visitation Organization, Sahbat Allah Rahmani, said in an interview that in the travel of visitors, priority is given to three issues: insurance, health and safety of visitors.
He added: With the increased demand for individual travel to the holy shrines on the Day of Arafa across land borders, the visitor registration offices that send caravans were forced to provide the services that visitors need based on their desires and capabilities, in the case of individual or group trips, and in this way, trips are organized to the holy shrines on the Day of Arafat individually, and those who wish to visit Imam Hussein, peace be upon him, in Holy Karbala can go to Iraq through the land borders without registering in the collective visitor convoys.
Rahmani referred to the efforts of the Hajj and Visitation Organization to facilitate travel to the holy shrines and reduce its cost, adding: "This decision will be implemented starting tomorrow, Tuesday, to facilitate the travel of visitors to the holy shrines, and the plan to organize land travel will continue until the Day of Arafa next Sunday."