Egypt
Conclusion of 8th Int'l Conference on Islamic Studies on Islamophobia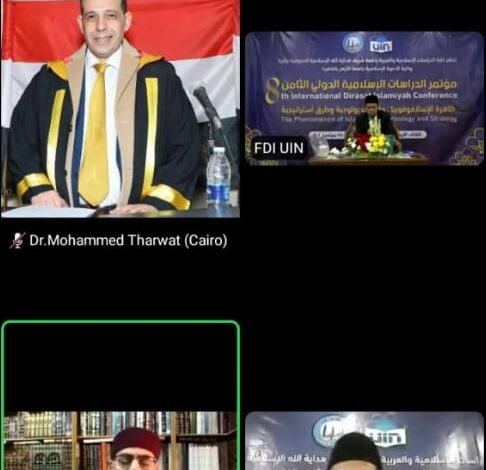 Yesterday, Wednesday, the activities of the Eighth International Conference on Islamic Studies, organized by Sharif Hedayatullah State University in Indonesia, in cooperation with the Faculty of Da`wah, Al-Azhar University in Cairo, was concluded.
Dr. Ali Gomaa, the former Grand Mufti of the Republic of Egypt and a member of the Islamic Research Academy, delivered the key speech of the conference, stressing that Islamophobia and hatred of is an old phenomenon and not a new one.
Gomaa called for introducing Western societies to the correct concepts of Islam, the religion of mercy, justice and equality.
He added that the image of true Islam must be presented abroad, not presenting it as a religion of violence and murder, which is in contrast with the Islamic teachings that call for coexistence and good treatment.
A large number of researchers from various Islamic countries such as: Egypt, Indonesia, Malaysia and Lebanon participated in the conference.
The recommendations of the conference included that the phenomenon of Islamophobia is fabricated and that the traditional image of Arabs and Muslims in the West should be changed, and researchers should be directed to studies on the new Orientalism and respond to their claims about Islam while correcting errors and stereotypes with a scientific method.
Establishing an international Islamic institution that monitors what is said about Islam in the West, and the issuance of international laws and legislation criminalizing hatred against the other and criminalizing incitement and racism based on belief, color or gender, and holding courses for imams to reflect a true image of Islam's tolerance and mercy.