Afghanistan
The International Committee of the Red Cross: Malnutrition cases for Afghan children rise by 90%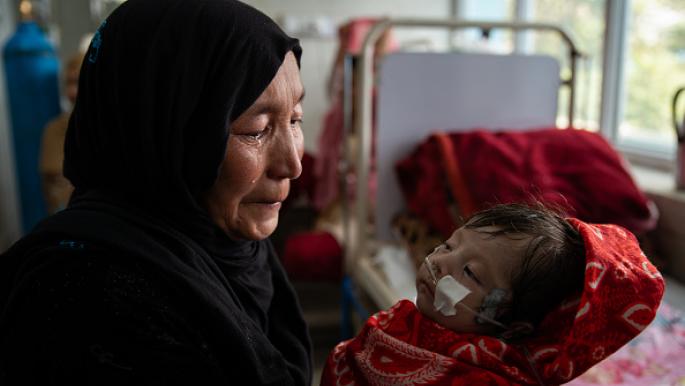 The International Committee of the Red Cross (ICRC) said it has recorded a sharp rise in malnutrition cases among children in Afghanistan with the onset of winter and the worsening economic crisis.
The committee stated, in a report published on Wednesday evening, that cases of child malnutrition, which were received by 33 hospitals across the country, rose from 33,000 cases last year to more than 63,000 cases as of November.
The report indicated that the number of injuries recorded an increase of 90% in the current year compared to last year.
"Poverty rates in Afghanistan have increased compared to previous years," said Dr. Abdul Qayyum Azimi, coordinator of the committee at the Indira Gandhi Hospital in the capital, Kabul.
He added, "Most people cannot afford heating supplies necessary for their homes and children, nor can they provide adequate nutrition for their children. Therefore, the incidence of pneumonia is increasing, and the number of malnutrition cases associated with pneumonia is also increasing."
The report indicated that despite the significant decrease in the intensity of fighting, the humanitarian situation in Afghanistan still raises concerns. More than half of the population (24 million people) needs humanitarian assistance, while 20 million people suffer from severe food insecurity.