Afghanistan
A year in, the Taliban escalates its war against girls' education in Afghanistan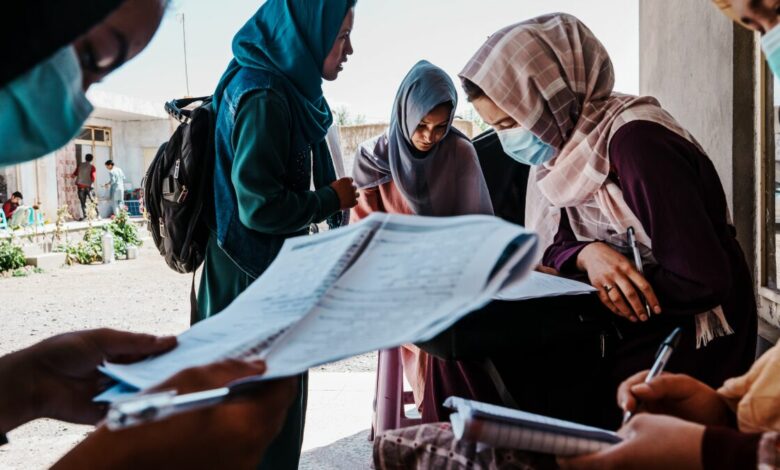 A year after the Taliban's ascension to power, girls across Afghanistan are grappling with the terrorist group's hard-line vision for the country and its plan to turn back the clock not only on their education but their very presence in public life.
The group claims it has no interest in restoring its 1990s regime, when girls were banned from school and almost all jobs, and endured corporal punishment for violations such as not wearing a burqa in public.
Yet every few months, new decrees are issued about which careers women may have, how far they may travel without a male guardian and what they may wear outside the home. One edict said the most devout women would not leave the house at all, unless there's need.
Earlier this month, the Afghan Ministry for the Propagation of Virtue and Prevention of Vice — which occupies the building that once housed the Women's Affairs Ministry — ordered women to be banned from entering amusement parks.
Secondary schooling has been an especially sore point. In the fall of last year, authorities allowed Afghan girls to enroll in primary schools and universities and promised to resume secondary education at the start of the new school year on March 23. But that day, as high school girls streamed into classrooms, officials reversed course and postponed classes indefinitely until "a comprehensive plan has been prepared according to sharia and Afghan culture."