Afghanistan
Afghan girls resort to "secret schools" to complete their education after being banned by the Taliban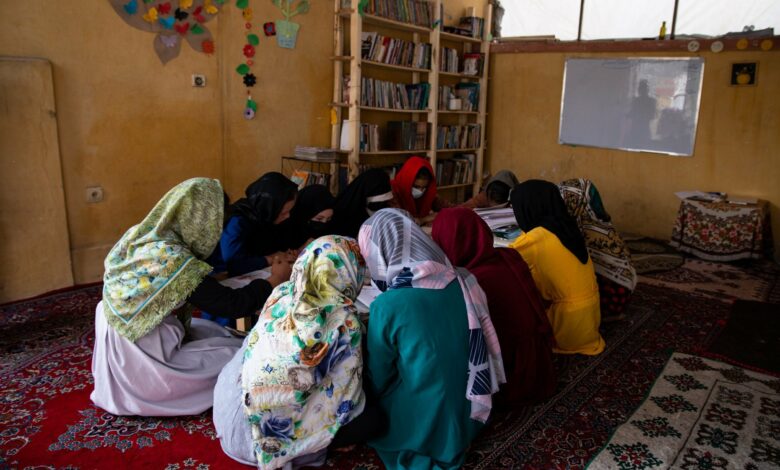 Several Afghan girls were encouraged to complete their education in secret schools that were opened by volunteer teachers inside their homes, or secret underground bunkers, due to the prohibition of education for girls by the Taliban movement that controls the country.
Although more than a year has passed since the Taliban seized power in Afghanistan, it still refuses to allow girls to enroll in secondary schools, from grades seven through twelve, which has sparked global outrage and widespread protests by Afghan women.
According to press reports, followed by Shia Waves News Agency, "many Afghan girls go out of their homes in disguise in order to enroll in a secret school to complete their education."
"Afghan women who were deprived of education by the Taliban terrorist movement, did not find a way to complete their studies but to enroll in such traditional schools that were opened by volunteer teachers inside their homes."
Reports indicate that "if the Taliban raid the house, the girls will take out the Qur'an and pretend that they are in a religious school, where the country's new rulers are still allowing girls to enroll in this type of school."
Last month, the Taliban's deputy foreign minister, Sher Mohammad Abbas Stanikzai, made a rare public appeal to reopen all girls' secondary schools, adding that "the delay is increasing the gap between [the government] and the nation."
"Education is compulsory for both men and women without any discrimination. No one can provide justification on the basis of Sharia to oppose it," Stanikzai said in a televised address.