Afghanistan
A symposium on Prophet Muhammad (pbuh) at the Lady Fatima al-Zahra Complex in Kabul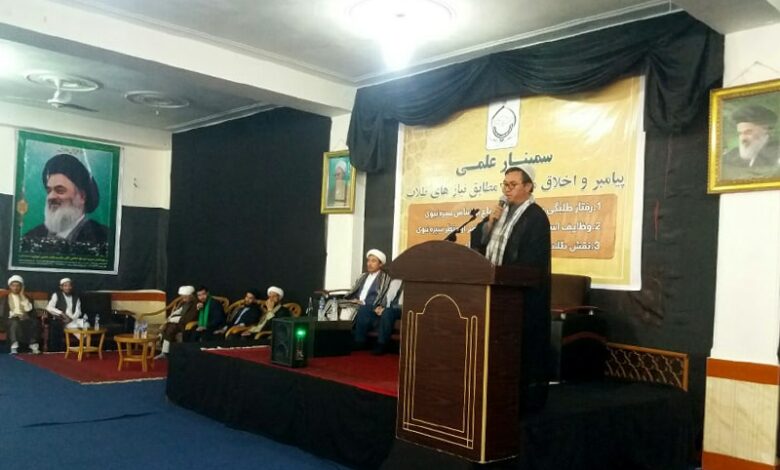 A scientific symposium on the Prophet Muhammad, peace be upon him and his progeny, was held in the Afghan capital, Kabul.
The event was held by the Lady Fatimah al-Zahra Complex, peace be upon her, which is affiliated with the Shirazi Religious Authority, on the martyrdom anniversary of the Messenger of God, peace be upon him and his progeny, with the participation of the members and director of the Office of the Supreme Religious Authority, Sayyed Sadiq al-Husseini al-Shirazi, and scholars, professors and students of the seminary and students of the Quranic center of the complex.
The symposium included several speeches, including a speech by Hojjat al-Islam Mahdawi Ali and Professor Al-Jaffari from the seminary professors in Kabul, and Sayyed Ali Hassan Al-Husseini Dora Sufi, the Friday Imam of the Kabul Shias.
The professors' speeches revolved around the student's role in preaching and reviving the divine rituals, the student's style and behavior in the family and society according to the biography of the Noble Prophet, peace be upon him and his progeny, and the basic duties of the student at the present time based on the honorable biography of the Prophet.