Islam World
"Imam Ali, peace be upon him" Quranic course concludes in Holy Karbala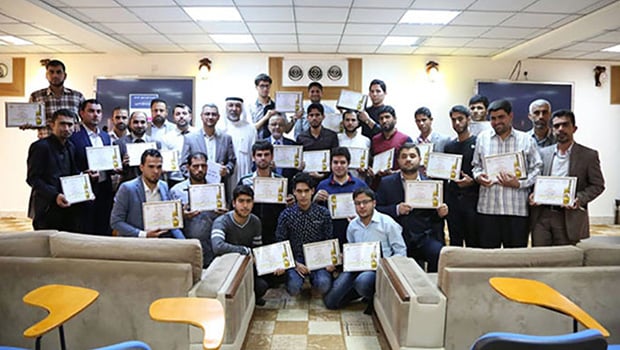 An educational program titled "Imam Ali, peace be upon him" Quranic course concluded in the holy city of Karbala
An educational program titled "Imam Ali, peace be upon him" Quranic course concluded in the holy city of Karbala.
 According to the Dar-ol-Quran Center of the Imam Hussein Holy Shrine, the center organized the educational program with the aim of training Quran teachers.
Principles of Tajweed, Lahn, Sowt, Waqf and Ibtida were among the themes of the 20-day course.
28 Quran teachers completed the course and the top ones were awarded at the concluding ceremony.