Islam World
NEWS
Saudi
Five Yemenis killed and others wounded in the Saudi coalition's bombing of Hodeidah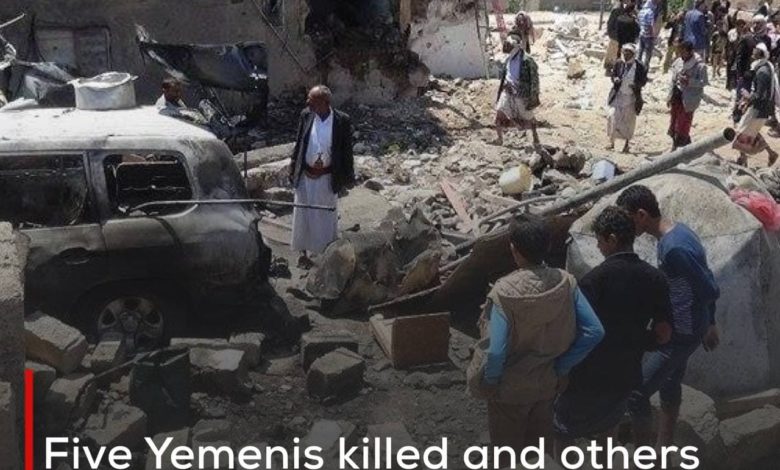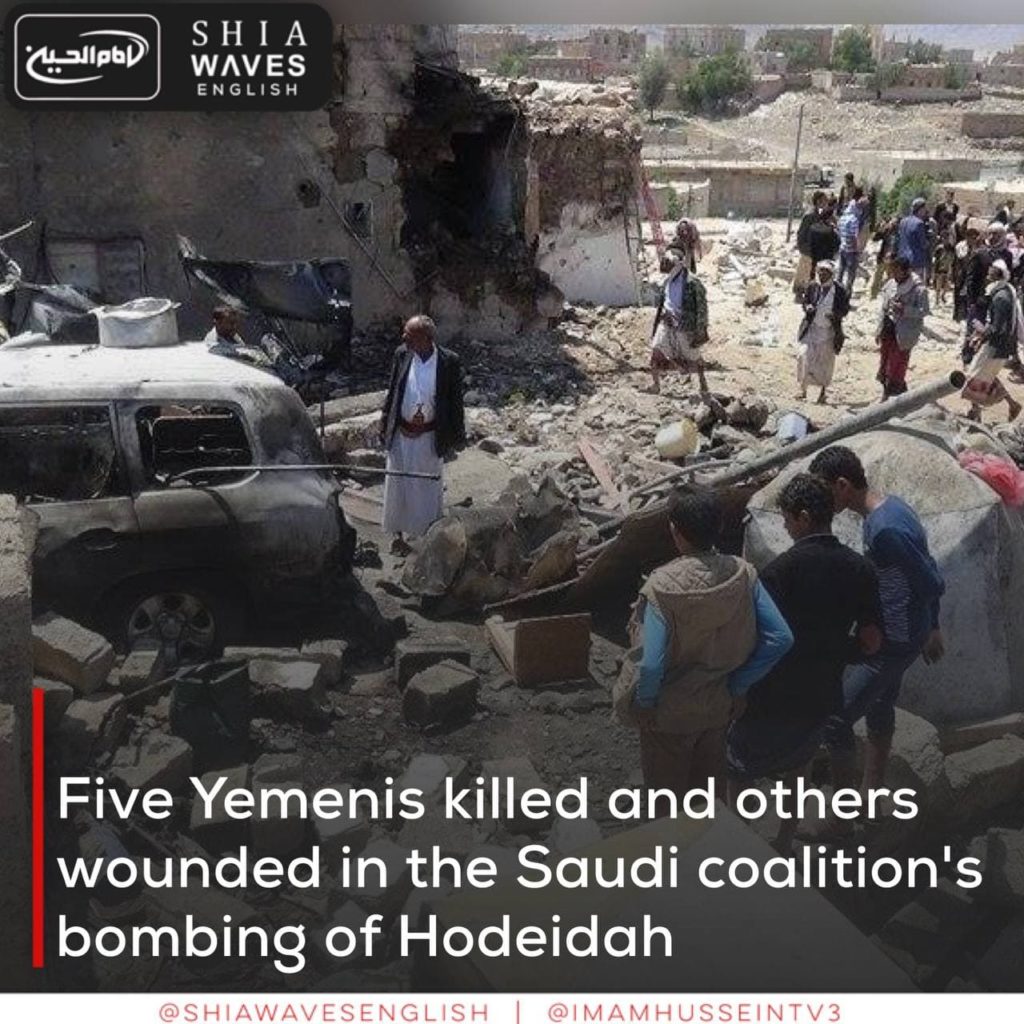 ---
Five Yemeni citizens were killed and several others were wounded by the Saudi-led coalition air strikes on Hodeidah province.
A local source in Hodeidah stated that the coalition warplanes targeted a citizen's house in the Al-Rabsa neighborhood of Al-Hawk district, which led to the death of five citizens, including a child, and wounding many others.
The source strongly condemned these bombings, which add to the series of violations committed by the coalition over six years against the Yemeni people.