Islam World
Fresh Saudi airstrikes leave dozen more civilians dead across Yemen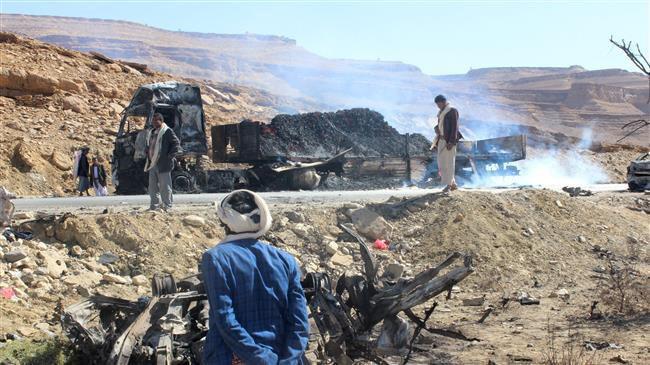 More than a dozen people have lost their lives in fresh Saudi airstrikes against civilian targets across Yemen as Riyadh presses ahead with its devastating aerial campaign against its crisis-stricken southern neighbor.
 A Bahraini human rights activist says the Manama regime has already sentenced nearly two dozen political dissidents to death as the ruling Al Khalifah dynasty presses ahead with its heavy-handed crackdown on pro-democracy campaigners in the tiny Gulf kingdom.
President of Bahrain Forum for Human Rights Yusuf Rabie, in a post published on his official Twitter page on Tuesday, stated that Bahraini officials have handed down death penalties to 22 defendants, six of whom have lost their appeals.
Rabie then asked the United Nations, the Human Rights Council and relevant bodies to press the manama regime in put an end to its use of death penalty against the dissent.
Human rights activists maintain that the pair's confessions have been obtained under duress.
The Bahrain Centre for Human Rights has frequently voiced its deep concern over Al Khalifah regime's continued use of the death penalty in judicial proceeding, especially those recently issued by the Military Court.