Islam World
Two Shia mourners martyred and many others injured in Orakzai by Takfiri terrorist attack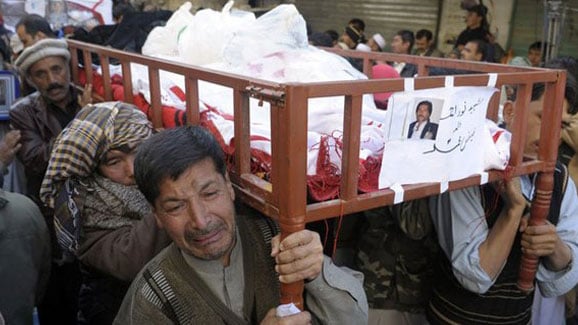 At least two Shia Muslims were martyred and several were injured after Takfiri Taliban terrorists attacked on Ashura procession with mortar shells in Orakzai Agency in Pakistan's Northern area.
According to details, the Shia Muslims were taking Ashura procession on their way to a Husseiniyiah, when the takfiri terrorists attacked on them with mortar shells and rocket launchers.
Despite of heavy firing and bomb attacks on Ashura procession the Shia mourners of Imam Hussain, peace be upon him, continued their Azadari and chanted Labaik Ya Hussain.