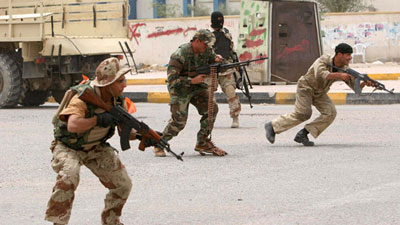 Dozens of IS terrorists have been killed in an air strike on their hideouts in Nineveh.
According to Iraqi security source, more than 60IS terrorists in Sinjar district of western Mosul. Meanwhile 28 others takfiri terrorists of IS were killed near Zamar district of northwestern Mosul.
Iraqi army soldiers have been fighting the IS terrorists for nearly six months now. The troops have pledged to make more gains in their battle against the IS takfiri group.
The ISIL militants have committed terrible atrocities in both neighboring Arab countries, including mass executions and beheading of local residents as well as foreign nationals.