Islam World
Baghdad car bombs kill more than 30 civilians and wound 70 others in Shia neighborhoods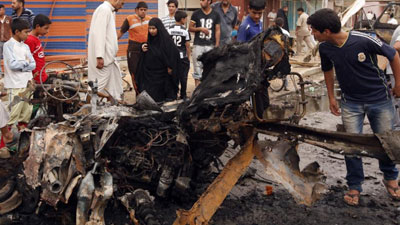 Around 30 civilians were martyred and 70 others injured in three car-bomb attacks in Baghdad.
Security sources said that two attacks took place in Shia neighborhoods.
The sources added that one explosion occurred at a checkpoint at the entrance of al-Shu'la neighborhood in northern Baghdad killing a number of Iraqi security forces and injuring others manning the checkpoint.
Another bomb went off at another checkpoint three kilometers away at the entrance of Holy Kadhimya in northern Baghdad.