Islam World
ISIL allegedly kills 400 Iraqi troops with chlorine gas (Fallujah- Iraq)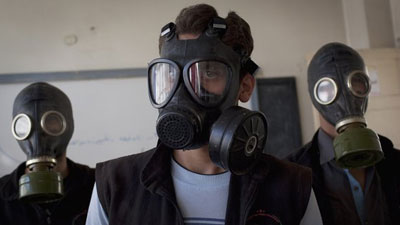 ISIL allegedly killed at least 400 Iraqi soldiers in a chlorine gas attack on an army battalion in the Iraqi city of Fallujah. 
A lawmaker from the Shia-dominated National Iraqi alliance said that ISIL killed 400 soldiers they besieged in Saqlawiya district of northern Fallujah, using chlorine gas.
Although the attack was confirmed, it is unclear when it took place, however it is not the first time that the extremist group used chlorine gas in attacks. There are reports by press and authorities in the region say that the ISIL terrorists used the chemical substance before.