Islam World
Thousands attend funeral for victims of Beirut attacks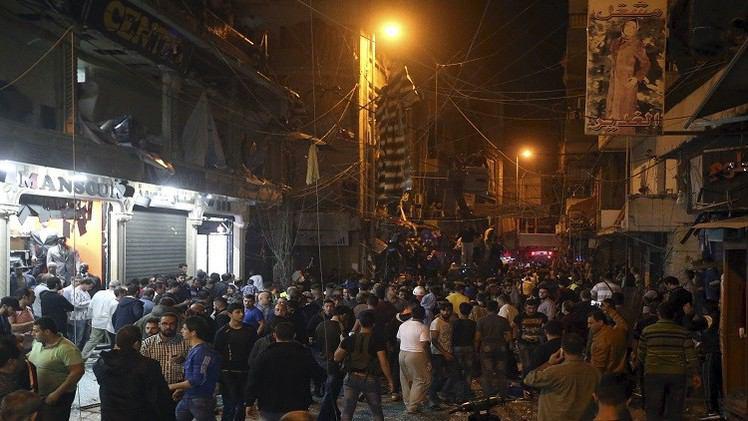 Lebanese have attended a funeral ceremony in southern Beirut for the victims of twin bomb attacks
Thousands of Lebanese have attended a funeral ceremony in southern Beirut for the victims of twin bomb attacks by IS Takfiri terrorist group.
Schools and universities were shut Friday as people gathered in Beirut's southern suburb of Dahieh to mourn the victims of the deadly attacks a day before, where 44 people died.
The blasts ripped through a street market in the mainly Shia Muslim neighborhood, staining the ground red with blood.
It is thought the attacks, which have been claimed by the Takfiri IS terrorist group, took place roughly 200 meters from Burj al-Barajneh Palestinian camps, and were detonated during rush hour as the streets were filled with people traveling home. 
Shia Muslims on social networking denounced the bombings on Thursday carried out mainly by Sunni extremists.