Islam World
Chaos in Indian parliament over force-feeding of Muslim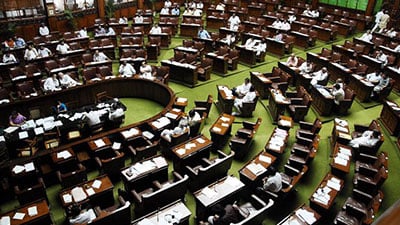 India's parliament has been thrown into chaos over allegations that lawmakers from the right-wing Hindu party Shiv Sena forced a fasting Muslim state employee to eat during Ramadan.
Opposition lawmakers in the Lok Sabha, the parliament's lower house waved copies of the English-language newspaper that carried the claims and demanded a debate on the scandal.
The Indian Express reported that Arshad Zubair, a Muslim catering supervisor at the Maharashtra state government's official guest house in Delhi, was forced to devour the traditional bread by a group of parliamentarians from the Shiv Sena party, which forms part of the Bharatiya Janata Party-led federal government.
The newspaper said the lawmakers complained about the quality of their meals and the lack of specialties from their home state during their stay.