Islam World
Muharram Quranic sessions underway in Kuwait's mosques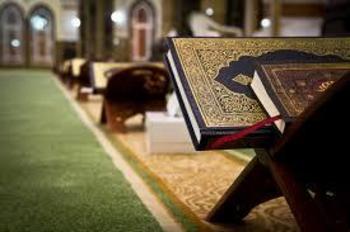 a series of Quranic sessions has been held in different mosques in Kuwait
On the occasion of Muharram and martyrdom anniversary of Imam Hussein, peace b upon him, a series of Quranic sessions has been held in different mosques in Kuwait.
According to reports, the Quranic programs are organized to commemorate the occasion on the sidelines of the mourning ceremonies underway in the mosques.
Mourning ceremonies have been held starting from October 15 (the beginning of the lunar month of Muharram) by Shia Muslims and others in different parts of the world.