Islam World
Sanaa demo protests Saudi 'banning Yemenis from hajj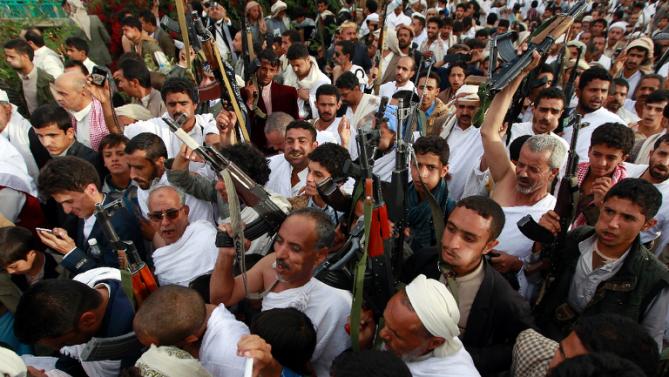 Dressed in the white shrouds worn by pilgrims and brandishing assault rifles
Hundreds of Yemenis protested Friday in Sanaa over claims that Saudi Arabia, home to Islam's holiest sites and host to the hajj, was denying Yemenis the right to attend this year's pilgrimage.
Dressed in the white shrouds worn by pilgrims and brandishing assault rifles, they shouted "No to politicising the hajj".
Hundreds of thousands of people from around the world are gathering in the Saudi city of Mecca, home of the Muslim prophet Mohammed, for the five-day pilgrimage due to begin later this month.
The kingdom is leading a coalition that has been fighting in support of Yemen's exiled government against Houthi fighters in its southern impoverished neighbor.
During weekly prayers Friday in Sanaa, clerics condemned Saudi Arabia's "use of hajj… to obtain political gains, which contradict all teachings of Islam."