Islam World
Al-Khalifa forces destroy part of mosque near Manama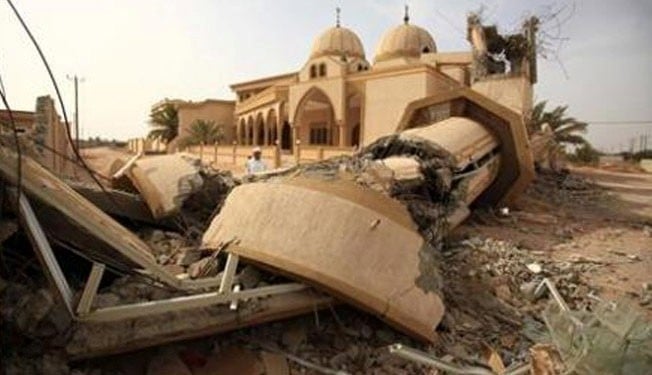 Regime forces in Bahrain destroyed the Mihrab of Sheikh Aziz al-Bahrani Mosque
Regime forces in Bahrain destroyed the Mihrab of Sheikh Aziz al-Bahrani Mosque near the capital Manama.
Mihrab is a semicircular niche in the wall of a mosque that indicates the Qibla, or the direction to the Holy Kaaba.
The demolition of the Mihrab was aimed at preventing worshippers from holding congregational prayers in the mosque.
Dozens of mosques have been demolished by the ruling Al Khalifa regime in Bahrain since the start of anti-monarchy rallies in the country.
Almost daily protests have been held against the regime since February 2011, when thousands of pro-democracy protesters took to the streets, calling for the royal family to relinquish power.
Scores of people have been killed and hundreds arrested since the start of the uprising.