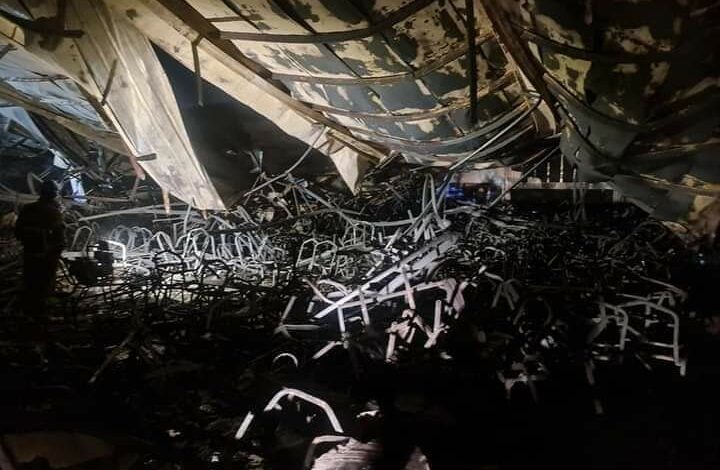 At least 113 people have been killed and more than 150 injured in a fire that engulfed a wedding celebration in Iraq's northern Nineveh province, local officials and emergency services said.
Fireworks, candles, and other materials used during the event caused the fire, which reportedly started at approximately 10:45pm local time on Tuesday night, the Iraqi News Agency (INA) said.
Flammable material used in the construction of the event hall is suspected to have contributed to the huge blaze, Al Jazeera reporter said, adding that the building did not appear to have "proper safety measures in place", including emergency exits.